Taxi Transfers To and From Kavala Airport
Find Unbeatable Value Taxi Transfers


Kavala International Airport Taxis - Fares, Distances and Where to Find Them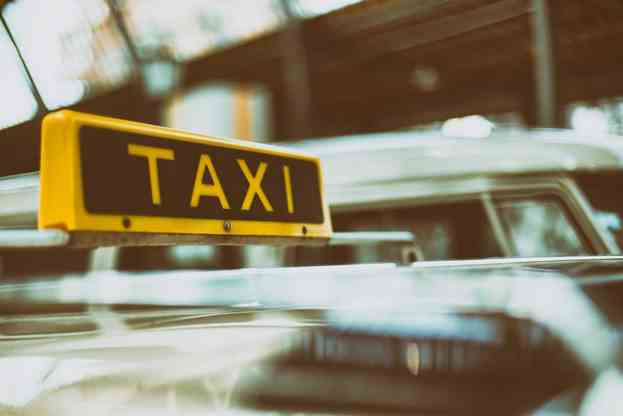 When you arrive at Kavala International Airport, pick up your baggage and other personal things at the appropriate baggage claim areas on the ground level of the building.
The Baggage Claim Area is located on the ground level of Kavala International Airport. Please use the green customs exit if you are arriving from a European Union (EU) country or if what you are carrying does not exceed the permitted allowances.
If you carry more than the allowed duty-free allowances, or if you import goods for sale or commercial use, regardless of their value, you must declare them.
KVA starts operation from 7:30 am to 10:30 pm on Mondays, Wednesdays, Thursdays, Fridays, and Sundays, and from 8:30 am to 11:30 pm on Tuesdays and Saturdays.
A Kavala airport taxi is undoubtedly the most comfortable and secure option for a ride from the downtown to the airport or vice versa and takes only 35 minutes.
Rental cars, hotel shuttle services, and rideshares are other airport transportation modes you can also consider.
Taxi at Kavala International Airport
Taxis are readily seen outside of the Arrivals Hall at Kavala International Airport.
Most passengers take taxis to their hotel or final destination after arriving at the airport, as taxis in KVA provide door-to-door service.
Taxi companies have taken countless taxi rides to and from the airport. It has become a most comfortable and convenient mode of transportation.
Fare
At the time of this update, a ride to Kavala City Centre takes about 40 minutes and costs approximately 38€.
From the KVA Kavala International Airport to the ferry port takes 15 to 20 minutes and will cost EUR 10.
From the KVA Kavala International Airport to Kavala Harbour takes 30 to 40 minutes and will cost EUR 15.
Before You Depart the Taxi Terminal
Put only your large luggage in the trunk or boot. Keep all valuable belongings with you when you get into the cab. This is to make sure that if there are problems later, you at least have your valuables with you.
Make sure you have agreed to a fixed metered price and the type of currency you will pay. Ask if there are other charges you should be aware of, including passenger, luggage, toll, airport, etc.
Memorize or note the taxi number and driver's name, which number may just be on the outside of the taxi.
While in the Taxi
Keep a close eye on that taxi meter in the front if you have not negotiated a fixed fare. Do not sleep or anything else.
If you have a GPS, keep track and watch the tracking. If the cab driver makes loops, question him and show him the GPS track.
If the agreed fare is suddenly re-negotiated, stick to your original price.
If the driver gives you an official rate card during your trip downtown and the price changes, then ignore this.
If there is a way to take a toll road, leave it up to the driver to decide unless you know better. For tolls, you may either need to pay them directly or have the driver pay them first, and then the price is added to your fare.
When You Arrive at Your Point of Destination
Have cash on hand for payment and a tip if desired. Keep it concealed.
Get out of the taxi and collect your belongings. Have everything ready to go, such as backpacks on your back, handles out, and so on.
Give the payment to the driver, then walk away without looking back.
Taxi drivers may claim that the money is insufficient or attempt to impose additional charges on you. The taxi driver has less chance of pulling this scam if he is ready to go, has asked before leaving in the cab, hands over the money, and walks away. If your baggage is still in the trunk or you are not prepared to go, this scam has a good chance of succeeding.
If the taxi driver insists on being underpaid, make sure you didn't short-change him or forget an extra charge.
Taxi drivers never seem to change, but they'll gladly accept your large bill. Be aware of this scam if the taxi driver drops you near your destination, such as a few blocks away, due to heavy traffic or road closure. In this case, request that you be taken to the hotel's front door.
Mode of Payment
Suppose you wish to pay your taxi fares with plastic, such as a credit or debit card. In that case, the following is highly recommended to avoid later problems.
Before leaving the curb, inquire if the driver will accept plastic. If the side windows say "Visa," "Mastercard," "JTB," "American Express," or something similar, the taxi driver will almost certainly accept your matching credit card.
Because there is no paper trail, some taxi drivers prefer cash to plastic
Being vigilant of the credit card machine might be a down scheme, but this is almost always designed to get you to pay in cash.
Never allow your credit card to be out of sight; only swipe it once.
The taxi driver has no reason to require the CVV code from your credit card.
Keep all of your receipts from plastic payments for at least a year. If problems arise later, you will need them to defend yourself against the charges.
Be very careful about what you sign with your credit card.
Taxi fares to & from Kavala Airport (KVA)
Taxi Transfer Customer Reviews
Available Transfer Options