Bus Transfers To and From Kavala Airport



Buses from Kavala International Airport with Bus Routes and Times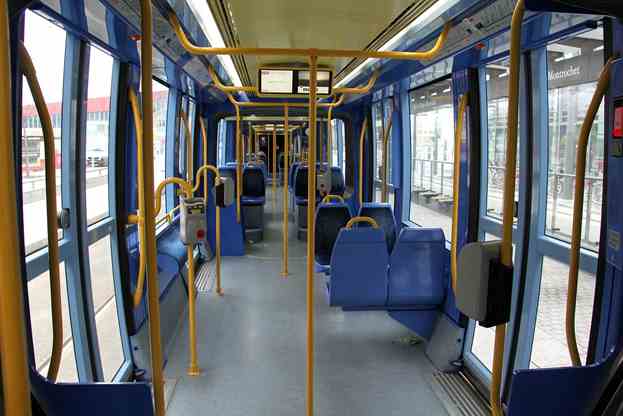 Passengers arriving at Kavala International Airport have various ground transportation options, including rental cars, rideshares, taxis, hotel shuttle services, and buses.
KVA airport is linked to the public bus system. It has a bus stop located in front of the terminal building.
Tickets can be purchased from the driver. Buses are usually modern, comfortable, and fast.
A bus is the cheapest and most convenient way to travel to Kavala. Buses operate between Kavala and Thessaloniki, Philippi and Alexandroupoli, and several other local destinations.
Please note that there are less frequent services to Athens and other cities. For many destinations, you will need to change buses at some point.
There are fewer buses in winter (October - April), and schedules, routes, and fares change.
Most stations in Greek towns and cities are in the center, as at Kavala. Usually, small buildings contain ticket booths, toilets, and a cafe; some also have baggage services.
Bus arrival and departure happen from outside the smaller stations. You must find your bus among several parked vehicles along the adjacent streets. This is not sometimes easy, as when buses come, there is usually a vast, the sidewalks are choked with commuters trying to find their bus in the street.
The change in recent decades has been to transfer bus stations out of town centers. This is quite understandable due to the noise, diesel smog, and traffic congestion they cause.
Cities such as Athens, Thessaloniki, Corinth, Trikala, and Argos are distant from the center and other facilities such as railway stations. Some cities are difficult to reach by local public transport, particularly the two inter-city bus stations in Athens.
Bus To/from Kavala Airport
Kavala International Airport is 30 km east of Kavala, near Chrysoupolis and KTEL Kavalas serves as its bus provider.
Two express buses are serving a day, except Tuesday and Sunday, and the journey time should be around 30 minutes.
Kavala - Airport
Here is the existing schedule for buses from downtown Kavala to Kavala International Airport :
Monday to Friday, 6:15 pm (except Tuesday) and 6:15 pm
Saturday 6:15 and 6:15 pm
Sundays and Holidays 6:15 pm
Airport - Kavala
Here is the existing schedule for buses from Kavala International Airport to downtown Kavala :
Monday to Friday, 7:10 am (except Tuesday) and 7:15 pm
Saturday 7:10 am and 7:15 pm
Sundays and Holidays 7:15 pm
You may check out the KTEL Kavalas website at www.ktelkavalas.gr for more helpful information and see possible bus routes at the airport.
KTEL Kavalas office address is 4 Mitropolitou Kavalas Street, on the corner of Filikis Eterias Street with telephone number: + 2510 22 22 94 and ticket office number: 2510 23 22 67.
KTEL Macedonia recently started a bus service between Kavala and the airport.
For better schedule and ticket information for buses between Kavala and Thessaloniki, see www.ktelmacedonia.gr/en/routes/tid=17.
KTEL Kavalas inter-city bus station
Inter-city buses are run by 62 independent regional KTEL (ΚΤΕΛ) bus companies in Greece, each with its services, schedules, and website, mainly in Greek only. Currently, there is no central source of information, and bus companies do not usually cooperate in providing regional details.
Most employees at KTEL bus station information sections can speak English.
The bus station is conveniently located in the city center, at the corner of two streets, one block from the harbor and 5 minutes walk from the ferry terminal.
There are sometimes long queues of people looking for information and tickets, especially in summer. You can not book bus tickets in advance; they are usually on sale a few hours before departure. The staff is generally friendly, and most of them speak the English language.
Services for passengers are a left-luggage room, clean toilets but not necessarily luxurious, a waiting area with a snack bar, and benches outside.
If you still have an hour or more to wait for a bus, you may do some shopping or sit at a restaurant or in the nearby Heroon Park rather than hang around the noisy bus station. There are grocery shops, bakeries, and cafes close to the bus terminal.
Buses usually leave from the streets outside the bus station. Sometimes departures are called by loudspeakers or the driver around 15 minutes before departure.
Usually, tickets show your seat number/s, so there is an unbelievable scramble at the last minute for passengers. This is as they manage bags in the luggage holders beneath the bus and try to get a seat.