Kavala International Airport Parking
Unbeatable Value Airport Parking
Compare Parking Prices at Kavala Airport
checkBest price guarantee
checkCompare all parking operators
checkOver 4 million happy customers
checkOptions for all budgets
checkFree no-hassle cancellations


Useful information about airport parking at Kavala Airport
The Kavala International Airport parking options have only 160 short-term parking spots if you require airport parking.
You can park easily in the special car parking facilities of the airport.
A comfortable place with plenty of parking space gives you direct access and saves you time before your flight or, in some cases, you want to pick up a traveler.
The facilities are located inside the airport of Kavala, specially designed to offer you the quickest, cheapest, and safest parking in the airport's immediate region.
If you are traveling via Kavala airport, there is no better and quicker way to park your car.
KVA has ParkVia, which offers the best option to park your car at the airport. You can book your parking space in the official airport car park. It's just a short two-minute walk to the airport terminal.
The parking ParkVia provides for Kavala airport is fully secure. The car park is outdoors and is constantly monitored by the airport's police.
Suppose you need more information about any parking that ParkVia offers for Kavala airport. In that case, you inquire to the airport's parking providers to see all the services each car park offers.
Booking your Kavala airport parking is easy and convenient:
Simply use the search box above.
Enter the dates and times you would like to drop off and pick up your car from the car park.
Once you've selected the parking option that is most appropriate for you and completed the booking form, you will receive a confirmation via email.
For more information, please visit its page https://www.parkvia.com/en-GB/pages/how-to-book to avoid searching for airport parking by booking in advance with ParkVia.
Special Parking Offering
Monthly parking card: Procurement of the Monthly parking card with unlimited stay time and unlimited use (entry-exit). The charge is 80.00 € per month.
For more information and inquiries, contact the airport at +30 25910 47314.
Parking Operators at Kavala Airport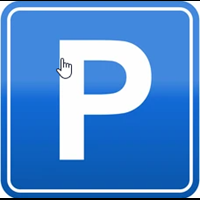 Car Parks at Kavala Airport
| Name | Address | Opening Hours | On Airport Grounds | |
| --- | --- | --- | --- | --- |
| Aerodromio Kavalas Megas Alexandros | 642 00 Keramoti, Greece | Mon-Sun: 07:00 - 23:00 | done | |
Map of Car Parks at Kavala Airport Frequently Asked Questions - Kavala Airport Parking
{"@context":"https://schema.org","@type":"ParkingFacility","name":"P1 - Official Kavala "Megas Alexandros" Airport Parking","address":" Ερατεινό Δήμος Νέστου 64200","geo":{"@type":"GeoCoordinates","latitude":40.922451,"longitude":24.622021},"openingHours":"Mo-Su"}